New Patients
Our aim is to provide exceptional care and treatment in a relaxed, comfortable and safe environment.
New Patient Instant Access
If you are looking to book the next available appointment with one of our independent dentists, you will be required to book a New Patient Assessment at a cost of £50. Joining as a new patient is easy.
1
Register your details with our Reception team, make £50 payment, book your video appointment.
2
Receive a Patient Portal link to complete your medical questionnaire on-line.
3
Discuss your dental concerns with your dentist during your video consultation.
4
Full dental examination and xrays at the practice. Your dentist will settle symptoms if you are in dental pain.
5
Your dentist will provide treatment options and costs for you to consider to resolve your dental issue.
Register for a New Patient Assessment
Dental Care Plan Membership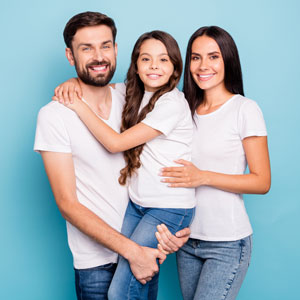 If you are looking to register with the best practice around and have no urgent dental concern then why not join one of our dental care monthly payment plans?
Why Join a Dental Care Plan?
No assessment needed
Regular dental check-ups and hygiene appointments to maintain good oral health*
Treatment discounts and special offers*
Guaranteed registration with the practice and continued access to your dentist
Appointment times to suit you where possible
Unlimited video/telephone consultations
Priority bookings in the event of a dental emergency
Convenient monthly Direct Debits, allowing you to budget and spread the cost
Worldwide Supplementary Dental Injury and Emergency Insurance
Redundancy insurance
* These commence six months from first payment
Find the best membership plan for you
How do I become a Practice Plan Member?
Simply contact us and ask to register as a plan patient and we will notify Practice Plan to send you a request to set up your Direct Debit mandate securely online.
Registration is for a minimum of 12 months. Should you cancel within this time, any discount given will be charged in full.
Join our Practice Plan Monthly Payment Scheme
Pay-as-you-go Private Care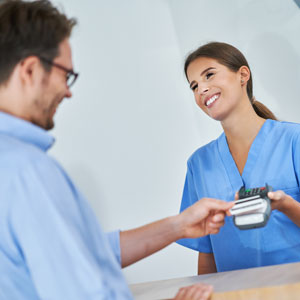 This option simply means that you pay for your dental care as you receive it.
Who would benefit from pay-as-you-go private care?
People with stable dental health and clean dental history who do not anticipate the need for much intervention in future.
People who are registered at another practice for routine dental care but choose to have their cosmetic treatments at Ruabon Road.
Patients with existing dental insurance benefit schemes through their work or otherwise.
Once you have completed our New Patient Assessment you will be eligible for Pay-as- you-Go Private Care. At any point during your care you can choose to join a monthly dental care plan and take advantage of its benefits.
NHS care
We accept new NHS patients throughout the year on a controlled basis by means of waiting list. Once a place becomes available, we will then inform you and arrange an appointment. Should the waiting list exceed 500 names we will be obliged to temporarily close it.