New Patients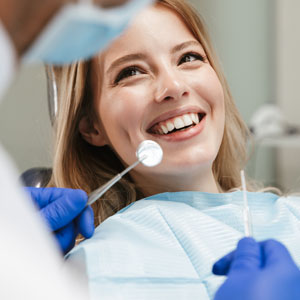 Our aim is to provide high quality care and treatment in a relaxed, comfortable and safe environment. There are a number of treatment and payment options available to our patients.
As a new patient, you will need to book a new patient assessment. This has a one off cost of £30 and includes any X-rays and assessments required. We will then give you a full treatment plan with costs, for you to take home.
In emergency cases for new or existing patients, we offer a one-off toothache appointment at £49.99 to settle your symptoms.
We have also designed dental treatment packages, administered through Practice Plan, which allow you to plan your routine dental care more effectively and spread the cost. They enable us to provide the best options for keeping you dentally fit.
To book your initial appointment please fill in our tooth questionnaire. You will also complete a medical history form in the surgery prior to your appointment.
You can book your first appointment online and one of our team will contact you to take a deposit and confirm the appointment.
Dental Care Plan
Designed for patients who want to join the practice on a regular basis, our Dental Care Plans are packages to maintain positive oral health and hygiene. They are administered through Practice Plan as a monthly direct debit plan. It covers regular six monthly check ups, six month hygiene appointments and provides oral health education and guidance. It also provides worldwide Supplementary Insurance for dental emergencies or dental injuries whilst at home or abroad and offers the best options for keeping you dentally fit.
Benefits
No need for an assessment - you can join immediately
Regular dental checkups to maintain positive oral hygiene*
Early identification of dental problems to prevent pain, discomfort and inconvenience
20% off basic dental treatment**
10% off laboratory made treatment**
Guaranteed registration with the practice and continuing access to your dentist
Appointment times to suit you whenever possible
Priority bookings in the event of a dental emergency
Convenient monthly Direct Debits, allowing you to budget and spread the cost
Worldwide Supplementary Dental Injury and Emergency Insurance
Redundancy insurance
* This commences six months from first payment
** This commences three months from first payment
How to sign up
There is no need for an assessment. Joining is very simple.
All you have to do is complete a registration form for us and a Direct Debit mandate.
Registration is for a minimum of 12 months. Should you cancel within this time, any discount given will be charged in full.
Pay as you go Private Care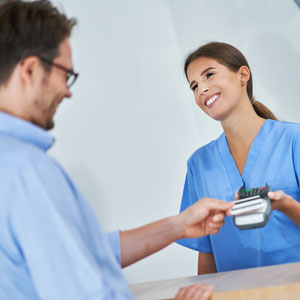 You may prefer to pay for your dental care on a 'pay as you go' basis as you receive it.
This option is most appropriate for people who have very stable dental health. If you have never had any previous problems and do not anticipate the need for much intervention in future, this could work for you. However, this option does not include any dental insurance.
This is also a popular option for those patients who already have existing dental insurance benefit schemes which may be provided through their work or otherwise.
Missing appointments will be subject to a charge levied - we ask for a deposit before all appointments.
NHS care
We do accept new NHS patients throughout the year on a controlled basis and this is done through by means of waiting list. Notification of access is made via our website and Facebook page or alternatively you can call the practice and be placed directly on the waiting list. Once a place becomes available, we will then inform you and arrange an appointment.