Private Treatments
Your options and their costs will be fully explained by your Dentist and Treatment Co-Ordinator, so you can decide on the dental care most suitable to your needs.
The prices below are an indication of the cost of our standard private treatments. These fees are simply guidelines. Every mouth is different so treatment options will differ and in some instances there are various grades of products to choose from.
Having agreed on your preferred course of treatment, your dentist will provide a bespoke Treatment Plan with a cost breakdown for you to approve and sign off before any work is carried out.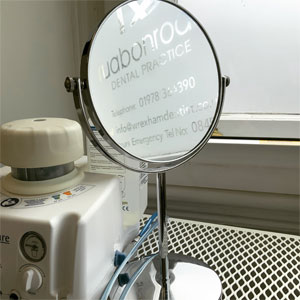 We require a non-returnable deposit of at least 50% of your treatment cost to secure a private appointment. Exceptions are video consultations, examinations, whitening and hygiene appointments which require 100% non-returnable payment at the time of booking.
We will happily reschedule appointments made with more than 24 hours' notice. Should however, you fail to attend or cancel with less than 24 hours' notice we will be obliged to charge for the unused appointment time.
Payment can be made by debit or credit card (except American Express) over the phone or via online banking.
0% finance is available for treatments over £350, subject to credit check.