News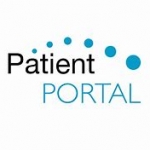 (Posted on 24/05/19)
As of 28/05/2019 you will have the option to fill in any forms that are required prior to your appointment. You will receive a link with your appointment reminder to fill these in. Once filled in you will receive a QR code which will give you priority booking in when you arrive at the practice.
Read more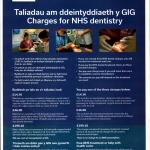 (Posted on 20/03/19)
As of 1st April 2019 NHS Dental charges will increase to:Band 1 £14.30Band 2 £46.00Band 3 £199.10
Read more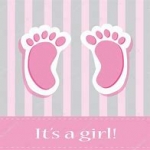 (Posted on 13/03/19)
Dr Debbie Winship has welcomed a new addition to her family a little girl. Congratulations from all the team.
Read more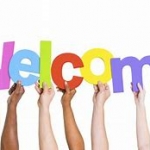 (Posted on 06/02/19)
In February 2019 we are welcoming two new dentists into the Ruabon Road team. Dr Louise Fearon is coming to the practice to care for Dr Debbie Winship's patients while she is on maternity leave and Dr Oliver Hinton is doing some Friday and Saturday sessions, for new private patients.
Read more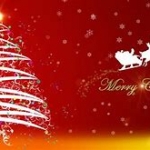 (Posted on 24/12/18)
Monday 24th December 08.30am 2.00pmChristmas Day ClosedBoxing Day ClosedThursday 27th December 08.30am - 5.00pmFriday 28th December 08.30am - 4.00pmMonday 31st December 08.30am - 3.00pmNew Years Day Closed
Read more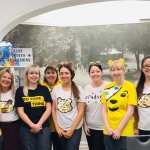 (Posted on 16/11/18)
We are raising money for Children in Need today by holding a raffle - £1 a square and you can win an electric toothbrush and a hygienist visit. All the staff have bought a duck ready for the duck race at 1pm.
Read more