News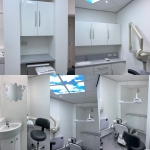 (Posted on 06/11/19)
After 6 months of building works the practice is now fully functioning with a new hygienist and oral health suite. We look forward to treating current and new patients in what we hope will be a joint venture in helping you prevent future treatment.
Read more
(Posted on 30/09/19)
Paula Masters is live now until 10am on Calon 105FM to discuss next years trip to Cambodia with Dentaid.
Read more
(Posted on 27/09/19)
We are very sorry but our email system is currently down, if you need to contact the practice urgently please call 01978 364390
Read more
(Posted on 25/09/19)
The sky is the limit in our new oral hygiene suite. #healthygumsdomatter #dentalhygienist
Read more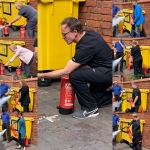 (Posted on 18/09/19)
We all recently took part in fire extinguisher training, it was hands on and very informative. We strive as a practice to keep up to date with our training and on a positive note really enjoyed letting off a bit of steam or CO2!
Read more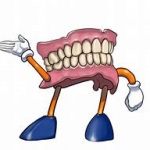 (Posted on 04/09/19)
We would like to welcome Lab 94 next door to our practice, this exciting news means that we can now offer same day repairs, tooth additions and relines to your dentures* please ask one of our reception team for more details.* Only available before 10.30am on a private basis.
Read more