Dental Implants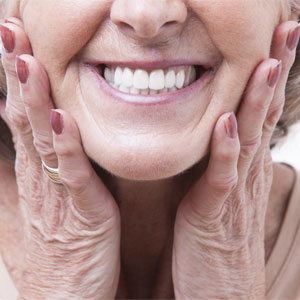 Why invest in dental implants?
Look and feel just like your own teeth
Improve appearance of a gappy smile
Prevent remaining teeth from moving out of position
Prevent ageing bone-loss
Preserve facial structure
Provide permanent stability and comfort
Improve nutrition options
Boost self-confidence and self-esteem
Last for years if you maintain good oral hygiene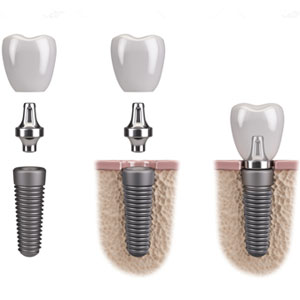 What is a dental implant?
A dental implant is an artificial substitute for the root portion of your missing natural tooth. When anchored into your jaw-bone the titanium post will support a crown. Where multiple teeth are missing, implants can be fitted to hold bridges or secure dentures firmly in place.
How long does implant treatment take?
This varies from patient to patient. Once the implant has been placed, it is left to heal and integrate with the jawbone for between six weeks to six months, until the implant is stable. During this period, you will be fitted with temporary teeth (bridges) or can continue to wear your dentures.
Can anyone have an implant?
Implants can be placed in any healthy adult with good quality fully developed jaw bones. A decent standard of oral hygiene is also important so following your suitability assessment your dentist may recommend you complete an oral hygiene programme before the implant journey begins.
Dental Implants at Ruabon Road
Dr Will Hodgson is our resident expert in the field of implantology and has fitted hundreds of implant restorations with astonishing results.
Watch his video about having your implants fitted at Ruabon Road Dental Practice.