Smile Makeover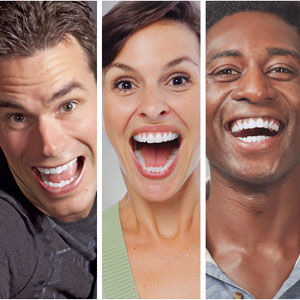 Even the smallest of changes to a smile can make an incredible difference to one's confidence and self-esteem, which is why we will give you different options to get the smile that you have always wanted.
We feel that every patient has the right to a beautiful smile and so have invested in the newest techniques and training, able to rejuvenate, enhance and style your smile. Using the highest quality materials and the most effective techniques, our team of highly trained dentists can transform your smile for lasting and gorgeous results.
What can we do for you?
We will assess you and find the best solutions for you. At the practice we can treat a wide range of problems, including:
Broken and damaged teeth
Stained, discoloured smiles
Missing tooth or teeth problems
Worn, cracked or chipped teeth
Orthodontic problems, including crowding, gaps, crossbites, etc
What would you like to change about your smile?
Discussing the problems you have with your smile will allow us to find the perfect treatment and start you on your smile makeover journey. During your initial consultation we will ask questions about your smile, after which an examination will be carried out to discover what treatments are most suitable.