News
Catch up with the latest news, articles and insights from our practice.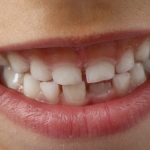 (Posted on 26/10/20)
Learn about the most common misconceptions so you can be sure that you are giving your children's teeth the best possible start in life.Baby teeth don't matter because they fall out anywayWrong! Neglecting your children's milk teeth can store up a lifetime of problems for them. Milk teeth have thinner enamel than permanent teeth so have less...
Read more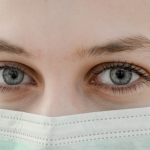 (Posted on 21/08/20)
It's slowly but surely becoming mandatory to wear face masks in many public spaces and whilst it's essential for protecting everyone's wellbeing in the fight against Coronavirus, wearing a mask for long periods of time can take its toll on your mouth.'Mask mouth' is the latest new addition to our covid-vocabulary describing oral health issues arising...
Read more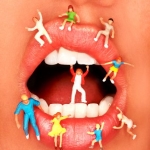 (Posted on 10/07/20)
Cases of mouth cancer are rapidly increasing in the UK. More people suffer from the disease than testicular and cervical cancers. Despite this statistic, mouth cancer is often overlooked when we think about self-checking and sadly, far too many mouth cancers are not spotted early enough.Whilst routine dental checks are suspending due to covid-19, it...
Read more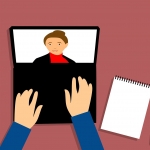 (Posted on 17/05/20)
After months of design, programming and trialling we are pleased to announce the launch of Ruabon Road Dental Practice's Virtual Consultation Room. It is relatively new technology in dentistry so we are excited to be part of it and hope that it allows our patients to receive the best care possible. This safe and secure service has been carefully designed...
Read more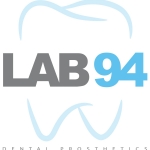 (Posted on 11/05/20)
Ruabon Road Dental Practice has set up a safe, sterile and efficient in-house Denture Repair Service to keep the community smiling during lockdown. Dan Naylor, Principal Dentist says 'We were receiving daily phone calls from distressed patients with broken dentures. Many of these patients are classed as vulnerable and a broken denture is an added...
Read more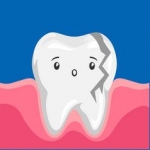 (Posted on 27/04/20)
It is not the ideal time to have emergency dental treatment so here are some tips on avoiding getting broken teeth through Lockdown. There are 3 main causes of broken teeth:-1. Acid Erosion where acidic and sugary foods and drinks erode enamel and eat away at teeth. Acid reflux also exposes teeth to harmful stomach acid. This degrades tooth structure...
Read more