News
Catch up with the latest news, articles and insights from our practice.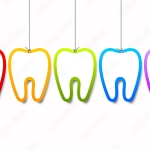 (Posted on 17/09/21)
Ruabon Road Dental Practice is supporting a new charity campaign helping people to make safer choices when it comes to inproving the appearance of their smile. Safe Smiles is an initiative by the Oral Health Foundation and is raising awareness about the benefits of safe dentistry carried out in dental pratices by trained professionals. The new...
Read more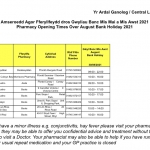 (Posted on 25/08/21)
Read more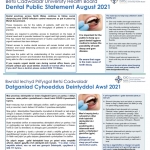 (Posted on 24/08/21)
Released August 2021 following the relaxation of Covid rules in Wales, the statement announces no change for dentistry across Wales as we continue to operate under Amber guidelines.
Read more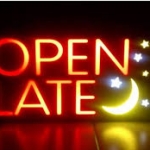 (Posted on 06/07/21)
Following the popularity of our Monday evening Facial Aesthetic clinic with Dr Anne-Marie Hodgson, we have added another evening and extended it to include dental cosmetics as well as skin treatments. Dr Anwen Hooson will be running the Tuesday clinic from 20th July. Dental treatments include teeth straightening, teeth whitening, smile makeovers. Facial...
Read more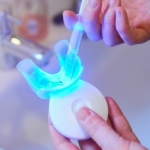 (Posted on 01/06/21)
BBC NewsSome home teeth-whitening kits sold online contain dangerous levels of bleaching chemical that can burn gums and cause tooth loss, an investigation has revealed.The worst had more than 300 times the recommended amount of hydrogen peroxide, says consumer group Which?.A further 20 products out of 36 tested also had illegal levels of the bleach...
Read more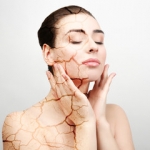 (Posted on 26/04/21)
Our Facial Aesthetic Clinic is now open on Monday evenings. Non-surgical cosmetic treatments are carried out by our experienced Clinical Practitioners and include wrinkle-reducers and dermal fillers. You can book an initial video consultation at £25 through our website or by phone or email.
Read more