Are you checking for signs of mouth cancer?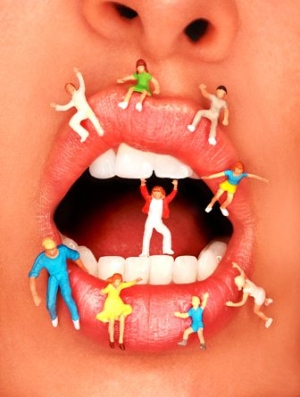 Posted on 10/07/20
Cases of mouth cancer are rapidly increasing in the UK. More people suffer from the disease than testicular and cervical cancers. Despite this statistic, mouth cancer is often overlooked when we think about self-checking and sadly, far too many mouth cancers are not spotted early enough.
Whilst routine dental checks are suspending due to covid-19, it is more important than ever to self-examine as part of your oral health and hygiene routine. It is quick and easy to spot signs of mouth cancer. If you do see something out of the ordinary or that you are not sure about, book an appointment with your doctor asap who will be happy to check it out. With early diagnosis, the chances of surviving mouth cancer are nine out of ten. Early detection of mouth cancers means less drastic surgery and quicker return to health.
Checking for potential signs of mouth cancer is quick, easy and painless:-
WHERE DO I CHECK FOR MOUTH CANCER?
Look at your cheeks, gums, lips, tonsils and tongue. Also roof and floor of your mouth, your head and your neck.

WHAT SHOULD I BE LOOKING FOR WHEN I CHECK MY MOUTH?
The main things to look for are:
• Mouth ulcers that do not heal within three weeks
• Red and white patches inside the mouth
• Unusual lumps or swellings in the mouth or on the tongue
If you spot any of these and are at all concerned speak with your GP immediately.
By spotting mouth cancer early, we have a much better chance of beating it. We encourage everybody to be 'mouthaware' and pay close attention to what's going on inside your mouth. Most importantly, if you notice anything out of the ordinary, it is essential that you tell your dentist or doctor immediately.