What is Invisalign®?
Invisalign® is the most recognised clear aligner orthodontic (brace) system, used by millions worldwide to straighten teeth using a series of nearly invisible, removable, comfortable custom-made aligners (trays).
Why choose Invisalign®?
Discreet
People won't notice you are having treatment until your new smile appears. No metal wires or brackets.
Convenient
Change your Invisalign® trays each week in the comfort of your own surroundings. Straightforward 6 weekly appointments at the practice ensure your movements are on track. Video appointments also available.
Multifunctional
Make the most of your aligner time and whiten your teeth simultaneously whilst they are straightening.
Engaging
Join the online Invisalign® community; keep track of your progress using the MyInvisalign app and receive notifications about when to change your aligners.
Digital
Our itero digital scanner replaces unpleasant dental impressions. Your teeth can be visualised instantly in a digital format helping you understand the process. You will receive a video simulation of your tooth movements to show friends and family.
Practical
Remove your Invisalign® trays to eat, brush and floss and visit the hygienist.
Low risk
No wires or brackets to maintain means little risk of you needing to attend urgent appointments.
Affordable
Pay in monthly installments using 0% finance option.
Book your Invisalign® Video Consultation
How does Invisalign® work?
Your Invisalign® clear aligners are custom-made with proprietary SmartTrack material. They fit snugly over your teeth and are clinically proven to improve control, gently moving your teeth and even rotating them when needed. As you replace each aligner your teeth will gradually move towards your desired final position.
How long does Invisalign® treatment take?
After starting your treatment, it won't take long until you notice a big difference in your smile. Treatment length is usually between 6 and 12 months depending on the amount and complexity of movement your teeth need. For consistent results we require you to wear your aligners for 22 hours per day, removing them to eat/drink and brush and floss only.
What will my new smile look like?
Your personalised Clincheck plan will give you a complete visualisation and 3D simulation of your desired smile but to give you an idea of how fabulous you will look with straighter teeth scan the QR code below with your phone or camera, take your selfie and see your new smile in less than 60 seconds.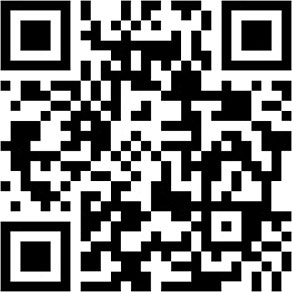 Invisalign® Treatment at Ruabon Road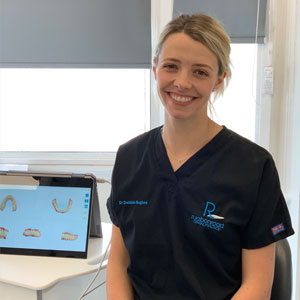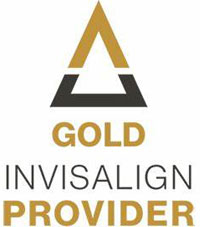 Dr Debbie Hughes is our certified Invisalign® Provider, bringing beautiful smiles to patients every day.
Below are some of her cases, showing patients before and after Invisalign®.
More transformations can be seen on her Instagram page
Before and After Gallery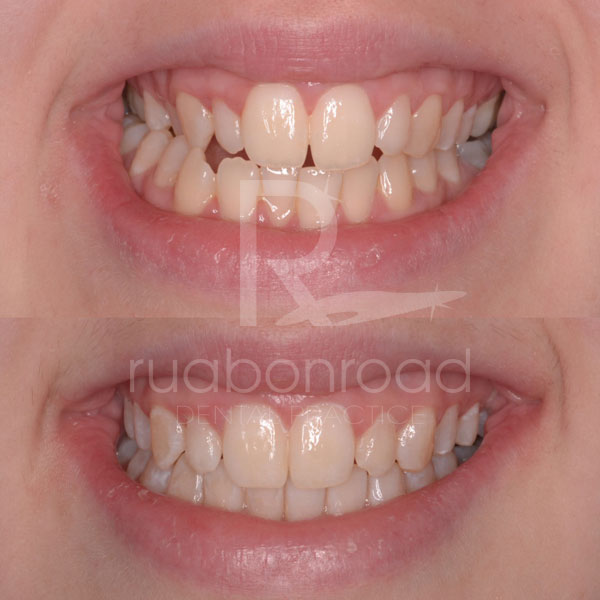 Invisalign® to correct cross-bite and crowding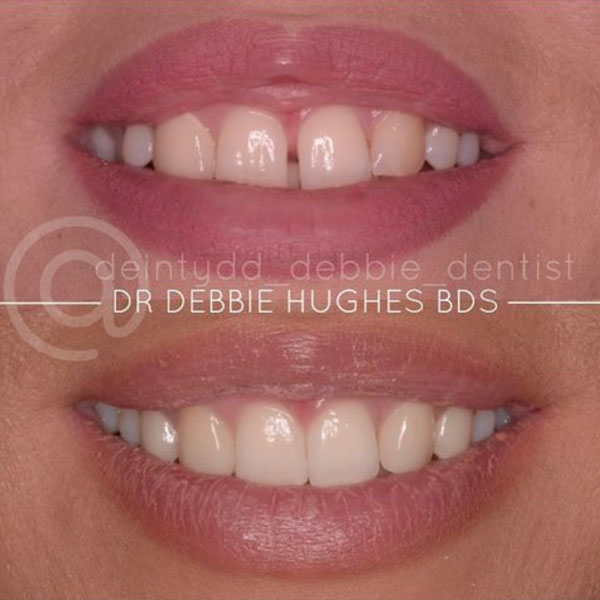 Invisalign® to close gaps in teeth and improve the balance of the patient's smile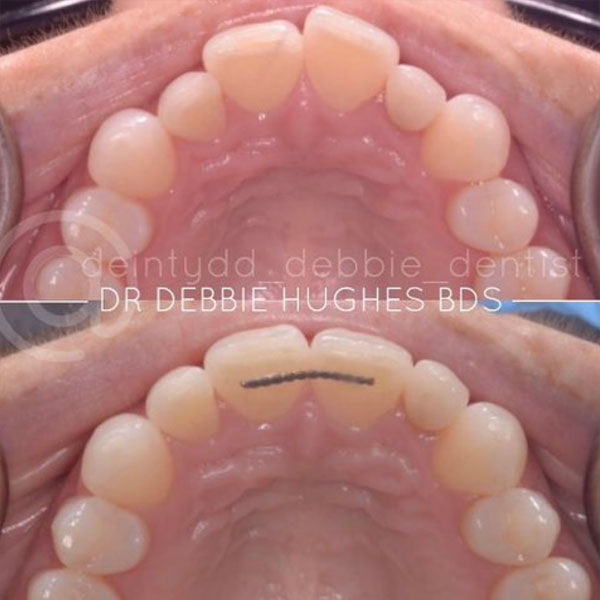 Invisalign® Lite treatment, 14 weeks of aligners and retention with Vivera retainers
Invisalign® treatment
How much does Invisalign® treatment cost?
There are two types of Invisalign® treatments. During your initial consultation Debbie will explain which you require.
Invisalign® Lite achieves minimal overall movement. It costs £3,1150.00 plus your Clincheck at £220 and includes 14 aligners to be worn over approx 4 months
Invisalign® Full uses unlimited number of aligners for any range of movement at a cost of £4,495.00 plus your clincheck at £220
We offer a finance plan with 0% interest to spread the cost of your Invisalign® investment.
Invisalign® Journey at Ruabon Road




Digital Clincheck treatment plan and smile visualisation

Return Consent forms and make payment


Fit aligners and begin treatment


4 / 6 week progress appointments



Vivera retainers for night-time
£395 for 3 sets


Video Consultation to discuss your objectives and a preliminary assessment - £25
Digital scan and photographs - £220
Digital Clincheck plan and visualisation of your proposed smile for you to consider and amend until you are 100% satisfied with your personalised treatment plan
Return Consent forms and make payment
Fit your aligners and begin your treatment
Progress appointments every 4/6 weeks for photographs and slenderising if needed
End of treatment. Fit vivera retainers to wear nightly - £395 for 3 sets
Optional whitening of your new smile - £50
Book your Invisalign® video consultation with Debbie now for a confident smile to be proud of.