Top tips to avoid a Denture Disaster!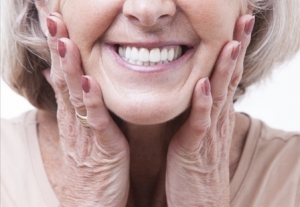 Posted on 22/12/20
Cleaning
Do not clean or soak your dentures in bleach or household cleaners. They will weaken the acrylic faster, causing breaks. Buy a denture cleaner such as Steradent from a supermarket or pharmacy.

DIY
Never use glue to repair a denture. It will cause further damage to the denture and your oral tissues. We cannot repair a denture that has been superglued together.

Denture bath
Always store in a denture bath over-night to keep clean and moist.

Doggy Chews
Dogs love to chew dentures. They are attracted to scent and think it is a treat, landing you with a costly denture repair plus a trip to the emergency vet.

Flushed away
Many dentures have been forever lost down the toilet, so always check your mouth before you flush.

Keep a Spare
Your denture is bound to break just before a big event, holiday or Christmas, so keep your previous denture handy or have a spare made, just in case of such an emergency.

Lost property
Every hospital and nursing home has a box full of unclaimed dentures. Be sure to label your denture before a stay in hospital.

Travel Tip
Always pack your previous or spare denture when you are on a staycation or holiday, you will be glad you did.

Check it fits
If your denture no longer fits properly it is likely to fall out and break. An ill-fitting denture is often the result of jawbone shrinkage (atrophy). Book an appointment with your dentist to refit loose dentures.