News
Catch up with the latest news, articles and insights from our practice.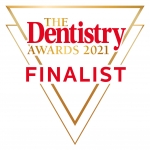 (Posted on 25/10/21)
Ruabon Road Dental Practice has been announced as a DOUBLE FINALIST for this year's prestigious Dentistry Awards 2021. An esteemed panel of industry professionals short-listed our practice in not one but two categories, Best Practice and Best in Patient Care in Wales and West (all the way down to Cornwall). We are one of very few NHS practices to achieve...
Read more
(Posted on 12/10/21)
Associate Dentist Dr. Debbie Hughes features on BBC Wales News and S4C Newyddion discussing the benefits of dental video consultations for patients.
Read more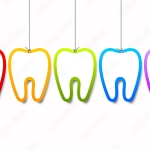 (Posted on 17/09/21)
Ruabon Road Dental Practice is supporting a new charity campaign helping people to make safer choices when it comes to inproving the appearance of their smile. Safe Smiles is an initiative by the Oral Health Foundation and is raising awareness about the benefits of safe dentistry carried out in dental pratices by trained professionals. The new...
Read more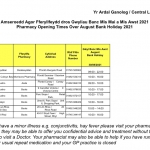 (Posted on 25/08/21)
Read more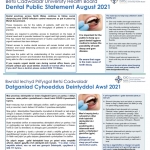 (Posted on 24/08/21)
Released August 2021 following the relaxation of Covid rules in Wales, the statement announces no change for dentistry across Wales as we continue to operate under Amber guidelines.
Read more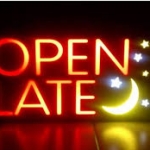 (Posted on 06/07/21)
Following the popularity of our Monday evening Facial Aesthetic clinic with Dr Anne-Marie Hodgson, we have added another evening and extended it to include dental cosmetics as well as skin treatments. Dr Anwen Hooson will be running the Tuesday clinic from 20th July. Dental treatments include teeth straightening, teeth whitening, smile makeovers. Facial...
Read more