News
Catch up with the latest news, articles and insights from our practice.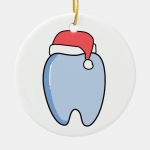 (Posted on 30/11/20)
Thursday 24th December 8.30am to 2.30pmFriday 25th December closedSaturday 26th December closedSunday 27th December closedMonday 28th December closedTuesday 29th December 8.30am to 5pmWednesday 30th December 8.30am to 5pmThursday 31st December 8.30am to 5pmFriday 1st January closedSaturday...
Read more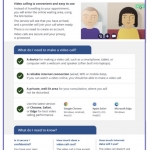 (Posted on 23/11/20)
Read more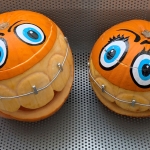 (Posted on 02/11/20)
Our pumpkins with braces brought a smile to passers-by and patients last week in the run up to Halloween.
Read more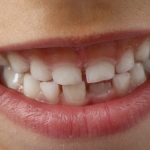 (Posted on 26/10/20)
Learn about the most common misconceptions so you can be sure that you are giving your children's teeth the best possible start in life.Baby teeth don't matter because they fall out anywayWrong! Neglecting your children's milk teeth can store up a lifetime of problems for them. Milk teeth have thinner enamel than permanent teeth so have less...
Read more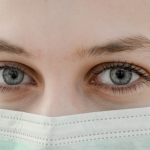 (Posted on 21/08/20)
It's slowly but surely becoming mandatory to wear face masks in many public spaces and whilst it's essential for protecting everyone's wellbeing in the fight against Coronavirus, wearing a mask for long periods of time can take its toll on your mouth.'Mask mouth' is the latest new addition to our covid-vocabulary describing oral health issues arising...
Read more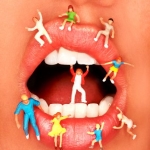 (Posted on 10/07/20)
Cases of mouth cancer are rapidly increasing in the UK. More people suffer from the disease than testicular and cervical cancers. Despite this statistic, mouth cancer is often overlooked when we think about self-checking and sadly, far too many mouth cancers are not spotted early enough.Whilst routine dental checks are suspending due to covid-19, it...
Read more